Handmade card #3 Flowers and Thank you
And last but not least, included in the series "Creative card ideas using vellum", for this example I've used a bold decorative card stock, vellum (this time vertical positioned) and a die cut a flower with 5 layers as a focal point. Finally, decided to heat emboss the word "Thanks" below the flower.
How to make this card (30′ approx)
First I started using a white card stock A4 from Hobbycraft and turn it in to an A5 card using my Martha Stewart scoring board 12"x 12" and bone folder to score a line.
I used my Cathedral Products paper trimmer to cut one piece of light green card stock, in this case I used the green one from the HobbyCraft Soda Pop Premium card A4 50 pack trimmed it to a 20x13cm rectangle and a second piece of a bold color card stock 19x12cm from the TheWorks Rustic Nature 12"x12" Design pad (currently out of stock online) and stuck this two pieces together to the white card stock with double-sided tape.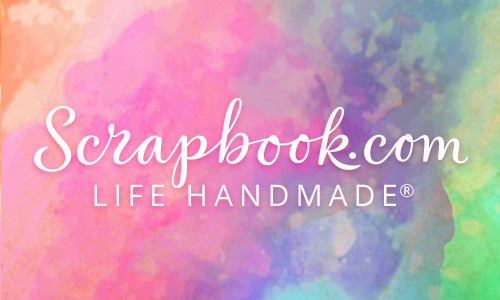 As a focal point of this card I used Cricut Vellum. As a sentiment I used the word "Thanks" from the Hampton Art Roses Clear Stamps 17 Pieces set and stamped it with my Tim Holts & Tonic Studios stamp positioning platform to heat emboss it later on to the vertical vellum piece twice ( you definitely don't have to do it twice but I find this gives much more volume to the final result).
As a final touch, I die cut a flower from the Crafters Companion "Signature Collection: decorative metal dies Grand floral set" by Sara Davies and stuck them together to form the final flower you see in the pictures above. (links to products and tools below)
Products and Tools*
Handmade card #3 "Flowers and Than you" features*:
First card of the series
*Please know that I am sharing this with you because it's what I like to do. It fills me with Joy to share with you what I am learning, I dont pretend to compete with anyone this is only me, making handmade cards in my desk whenever I have the time.  Also keep in mind I can also make mistakes and if you think there is one in this post please let me know and I' ll fix it straight away :). I haven't been paid to make this post by any of the companies named above and I will NEVER accept money to make a post. All the items that I've used were bought only by me with my own money. If this changes in the future I will make that Clear 😉 I do not work for any of the companies named above. I participate in several affiliate programs. That means I receive a commission when products are purchased through links here at this blog. (At NO additional cost to you.) This allows me to bring you more posts. I won't force you to buy them from me it's completely up to you, but it will really help if you do. Thanks!